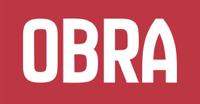 office@obra-architecture.com
This terraced house from 1909 has a very beautiful stone facade, but in need of a facelift. Despite the poor maintenance, the window frames are still largely intact after one hundred years, a good indication of the quality of the wood from that period.
The window frames deserve a second life from both an aesthetic and a structural point of view.
A craftsman has enlarged the grooves for the glass so that double glazing can be fitted in the window frames, without the need for a raised glazing bar that disrupts the image.
The facade was cleaned, the iron balcony railing and the cornice were professionally repaired and painted.