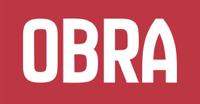 office@obra-architecture.com
Are you looking for an architect, someone to assist you with your building plans? You have come to the right address. Perhaps your plans are very concrete and you already have strong ideas about how it should look. Your thoughts, green and mature, are the foundation of our cooperation. Together we will examine this foundation, learn the possibilities and conflicts within the project, and look for solutions in a targeted way. Every assignment is different and requires its own solution.
Architecture is about experiencing three-dimensional reality. There is no doubt that a space must be efficient, but you may expect an architect to go beyond the efficient. Every plan to recreate space offers opportunities for surprise and improvement. As an architect, I want to prove my added value in the discovery of already existing, but not yet recognised possibilities.
The big advantage of working with a small studio lies in the personal attention you'll receive. I value each project, also the small ones, and attach importance to direct contact and short lines of communication. My experience in residential and non-residential construction, gained from working for large and small firms and working for the public service, enables me to guide you well during the building process. We will realise your dream together, without losing sight of your financial framework.
Building is a complex activity, involving many parties with their own interests. Client, architect, engineers, contractors, authorities, utilities companies and subcontractors must all work together to bring a project to a successful conclusion. This creates great dynamics. Good communication is of vital importance in order to complete the building process to the client's satisfaction. As an architect with a background in communication, it is my second nature to recognise these pitfalls. Good communication is also achieved by using 3D modelling software that gives the client more insight in the design and minimises misunderstandings between the various building partners.
My approach is to create a sustainable design that guarantees the quality of the indoor environment and does not use scarce raw materials or energy sources any more than is necessary.
The building industry is a major consumer of minerals and energy. Fortunately, there are solutions available to reduce this consumption and those solutions are increasingly becoming common practice. It is not all that complicated. We should opt for biobased and/or reusable materials instead of materials that harbour toxic substances or increase the amount of waste. We maximize insulation to minimize energy consumption.
By doing this we create a healthy and sustainable place to live or work.