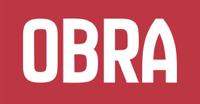 office@obra-architecture.com
The energy consumption of this house was alarmingly high, which is why the new owner decided to insulate the roof and basement.
The roof is insulated with wood fibres. This is ecological sound material insulates well and also reduces the noise pollution from low-flying aircraft. Moreover, it can absorb and release moisture and can store heat during summer. With the right material four issues are resolved in one go.
The air heating system from the 1970s is replaced with a gas boiler, and an internal renovation with a added spiral staircase brings the house up to date.